This post may contain affiliate links.* As an Amazon Associate I earn from qualifying purchases. Click here to read our affiliate policy.
Estimated reading time: 15 minutes
Military commanders from time immemorial have known that morale plays an important part in any battle. Troops with high morale are going to carry that into the battle, not only fighting with greater vigor, but bringing that into everything they do.
People with high morale work harder and are more energetic, allowing them to accomplish more. Their positive attitude also helps them to get through the hard times, doing whatever needs to be done.
All of that applies to survival. If there was ever a situation, besides warfare, where morale plays an important part in ensuring that everyone makes it through, it's survival.
There is plenty going wrong during any survival scenario to make the most positive person despair, let alone all the hard work. That makes keeping our morale up, as well as that of every member of our family. But how do we do that?
One important part of this equation is maintaining some sense of normalcy in our lives. Obviously, that's going to be hard to do; but I'm not actually talking about all areas of life. Rather, I'm talking about those things we enjoy doing.
Those are the things we use to keep our morale high in normal times, so it makes sense to use those same things to keep our morale up, when everything is going to pot. If anything, we need to work harder at those things we enjoy, making time to do them, even though it will be hard to do so.
Want to save this post for later? Click Here to Pin It On Pinterest!
Food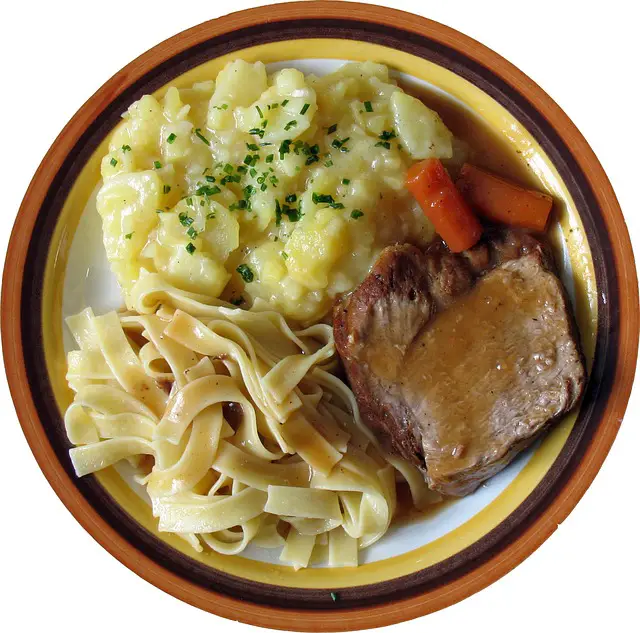 Actually, good food is one of the most important parts of maintaining morale. During the first Persian Gulf war, there was a rear area mess hall where soldiers would be taken when they came off the line, for a time of rest and relaxation.
The mess sergeant in charge of that mess hall became famous for his attitude about his job; something that most people would think of as being more than a support role. But he was interviewed as saying, "I'm in charge of troop morale."
He didn't see himself as just one more non-commissioned officer doing his job; he saw himself as the man in charge of making sure that the troops' morale was high and he put forth the extra effort to make it so.
Everyone enjoys good food, there's no doubting that. But coming up with good food, based on what most of us have in our survival stockpiles may not be all that easy. I always recommend that people put spices, sauce mixes and bouillon in their stockpiles, so that they can make flavorful food for their families. Most people are much less likely to get excited about bland food, than they are flavorful food.
Besides that, eating things we aren't accustomed to calling food means strange tastes as well, making it hard for people to enjoy. Even people who aren't picky eaters can find it challenging to eat, let alone enjoy foods that taste strange to them.
Once again, sauces and seasonings can make a huge difference. Some sauces, like spaghetti sauce, have such a strong flavor, that they can cover up the flavor of anything they're put on, making those things taste like spaghetti.
Relaxation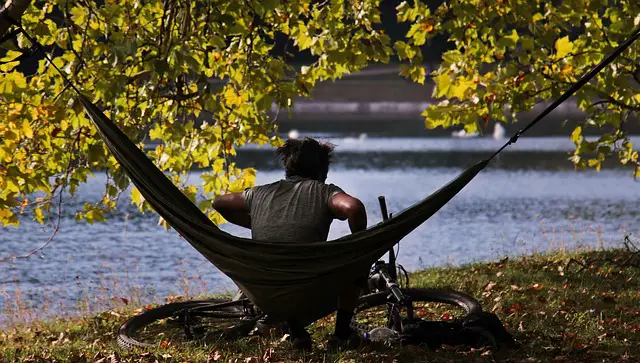 Times of relaxation are necessary for maintaining morale as well. There can be tiredness that comes from lack of sleep, tiredness that comes from too much physical activity, and tiredness that comes from too much stress. All wear us out and all require a time of rest and relaxation.
The first part of this is obviously getting enough sleep; but that's not the only part. Sometimes we just need time to sit and relax or to talk with friends. These activities may seem to be inconsequential, alongside of all the work that needs to be done in order to survive. Yet they can have a direct impact on our ability to do the work necessary in order to survive.
Please note that relaxation takes different forms for different people. A party can be relaxing for an extrovert, but extremely stressful for one who is introverted. It is necessary to tailor times of relaxation to meet the needs of each individual, so that they can enjoy those times.
Entertainment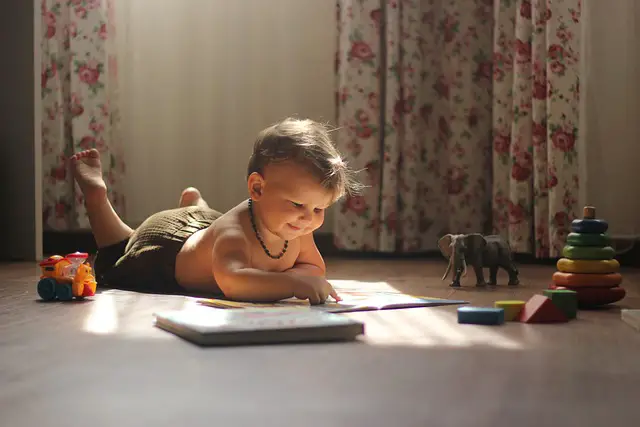 The true purpose of entertainment isn't to fill our time with mindless activity, but rather to distract us from the difficulties of life, allowing us to recharge our batteries. While modern society has become extremely entertainment oriented, with people devoting every hour they can to entertainment, there was a time when it was a necessary distraction, helping people to maintain their mental stability. During a time of crisis, that need will become obvious.
As with relaxation, entertainment is a very individualized thing. Not everyone is going to want to do the same thing. What counts isn't your whole family or survival team doing something together, but that each individual is allowed to do something that is entertaining for them. In this regard, it is important to make sure you know what each member considers entertaining and make sure that you have the necessary equipment and supplies on-hand for them, as part of your survival preparedness.
Many of the things that we find entertaining today will not be available to us in this time. But that doesn't mean that we can't be entertained. It just means that we need to be creative. A good source for that creativity is to look at what people did in the past for entertainment, with an eye towards seeing how to adapt it to your family's needs.
A lot of people are able to entertain themselves with the simplest of things, not requiring a lot of investment in expensive equipment and supplies. Paper and pencils allow your family to create a wide variety of things, drawing, making their own puzzles and even doing origami. You might want to pick up a book or two about that, as part of your arts and crafts supplies. of course, that paper will be needed for more important things, like taking inventory of your supplies, so be sure to stock up well.
Movies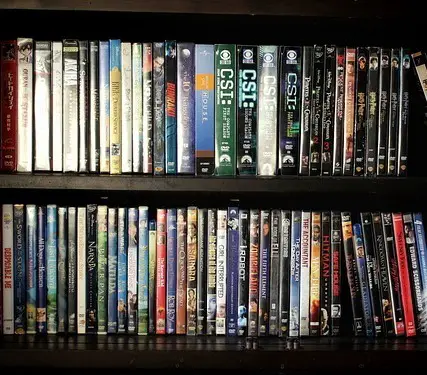 We are a very visual society, accustomed to receiving both information and entertainment through a monitor of one sort or another. Much of that won't be available to us in a time of crisis, but how much is lost will depend largely on us. Just because Netflix won't be streaming anymore, doesn't mean that we can't watch movies. Anyone with a DVD player and a television will be able to watch whatever movies they have on DVD.
Granted, this requires electricity to run the equipment; but that shouldn't be much of a problem. Most of us are already planning on producing at least some electricity on our own. This could be a good use of it, assuming we're producing enough. It might be a good idea to make sure that there's at least one energy efficient television in the house though.
Keep in mind that any movies playing can and will attract attention from neighbors and anyone passing by, if they can see it through a window or hear the sound playing. You'll need to pick a room in your home for this, which is hidden from casual view; preferably one on the back side of the house, to keep the sound from being heard outdoors.
Reading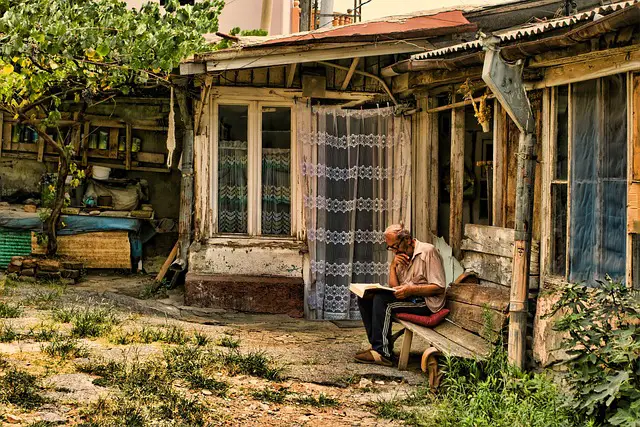 For those who enjoy reading, it can be better than watching a movie. Most true reading afficionados will tell you that the movie never lives up to the book anyway. That's because they have to be more selective about what they put in the movie, as they are limited in time, whereas the author can take as long as they want on the printed page.
One nice thing about books is that they can be read pretty much anywhere, anytime. You don't need any special equipment or electricity if you have paper books. About the only thing you need is enough light to be able to see. There are many of us who might read a book multiple times over the years, as returning to a good book is like seeing an old friend.
Considering the waning popularity of books today, it's a good time to be in the market for them. You can find a lot of good deals on used books, buying them at garage sales, library sales, from used book dealers and even online. That saves money, allowing you to buy even more books.
Music
Music is a very traditional means of entertaining, for those who can sing or play an instrument. Throughout history, people sang around campfires, in their homes and at gatherings. People sang while working, walking or riding. It was a means of distracting the mind from boring work or just from sitting on the seat of a wagon.
One good thing, from a prepping viewpoint, is that you don't need to become a music virtuoso right now. Rather, you need to decide what sort of music you want to make and buy whatever instruments and music you need, as well as beginner's books to show you how to play. You can always teach yourself to play that instrument, once a disaster strikes. Digging out an instrument and spending a little time practicing after dinner can be an enjoyable end to every day.
What's even better is if several family members have an interest in music and all decide to learn how to play. Back in olden times and even still today in Europe, it was common for people to pull out their instruments when together, forming quartets to play spontaneously.
For those who don't feel they are musically inclined, there's a non-electric option that might be considered. Vinyl records have come back in style, with a number of the old groups having their records re-released for sale. I haven't seen any local music stores in the malls, like we used to have; but you can pick up a fair selection of vinyl records online. Together with a hand-crank phonograph, that would give your family music, even if everything electronic is inoperative.
Board Games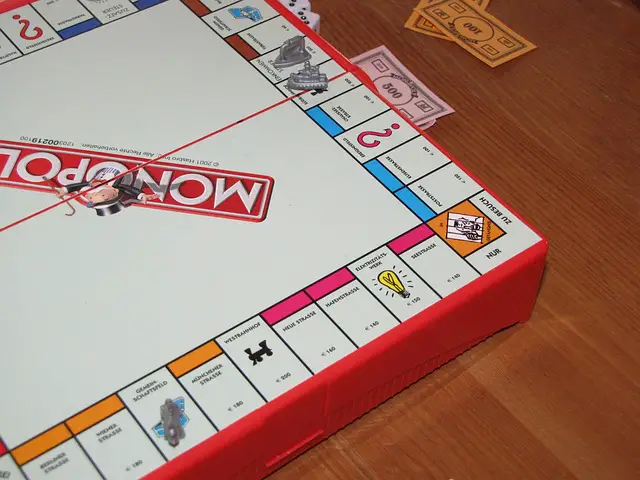 Board games used to be advertised as a way of bringing the family together, scheduling a "family game night" every week. We no longer do this, mostly because we're too busy. But that doesn't mean that those games are no longer valuable.
Most families have a few sitting in a closet somewhere, just waiting to be played. They can become an important part of your survival preparedness, when you decide to use them as a means of bringing the family together after the day's work is done.
Most games can be played by pretty much anyone, at any age, making them a universal form of entertainment. Even the individual personalities can be entertaining, as we all look at the one person in the family that just has to build two hotels on Boardwalk.
Most of these games can be played with minimal light, saving your light sources for times when you're doing important work. A single candle can often be enough, especially if everyone is familiar with the game. Of course, if you have a family member who is prone to cheating, that low light might just give them the opportunity they need.
Puzzles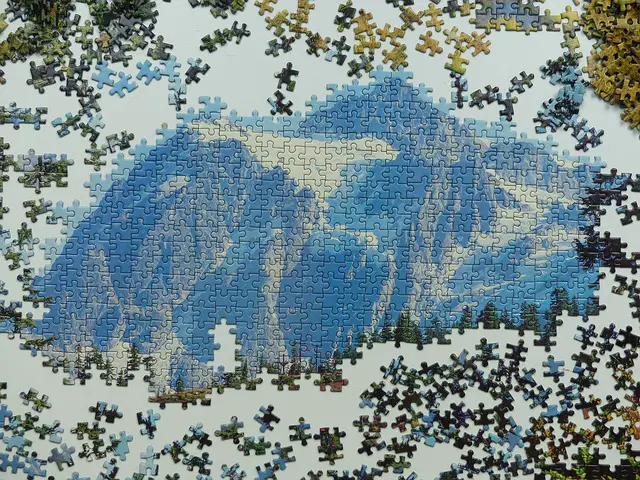 Like board games, jigsaw puzzles are pretty much universal, although the harder ones can be a bit too challenging for younger children. Still, if they want to get involved, let them. It's not like they can hurt the puzzle any.
One nice thing about complex jigsaw puzzles is that can be left set up for however, long it takes for you to complete them. There's no minimum time to play, as you can sit down just long enough to fit one piece into place or spend hours working on it. Any number of people can play together, working on different parts of the puzzle.
Of course, there are many other types of puzzles available to us today. Books of crossword puzzles, word searches, mazes and other puzzles are easy to find and rather inexpensive. Stock up good, keeping in mind that your children will be growing and will need greater challenges as they grow.
Plays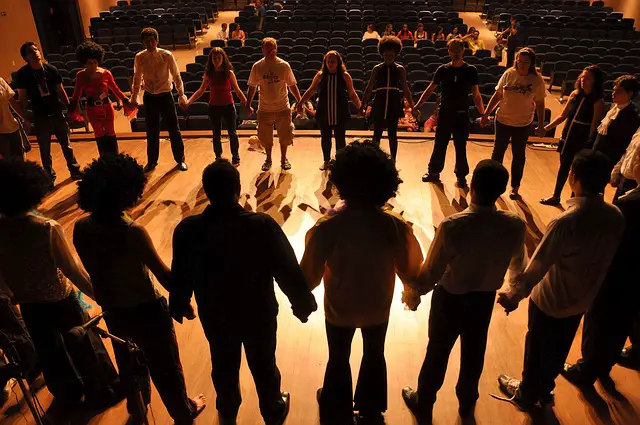 It's rather surprising how many small communities and groups came together to perform amateur theatrics in the past. We tend to think of plays as being performed by professional or at least semi-professional actors. While that is true, there's nothing to say that the rest of us amateurs can't do it on our own.
This is something that takes almost no preparation whatsoever. You don't have to buy scripts and props to put on a play. The script can come out of the memories of your cast and the props can be whatever you can find.
We all know countless stories, some of which have previously been acted out on stage and some which have not. It's just a matter of picking a story and putting the "script" together from our combined memories. Any parts we can't remember can always be made up, making the play an original.
The entertainment here isn't so much from putting on the play, although that's the goal; but in practicing together, as you perfect your play. Funny blunders and bloopers are sure to occur, giving everyone a good laugh.
Arts & Crafts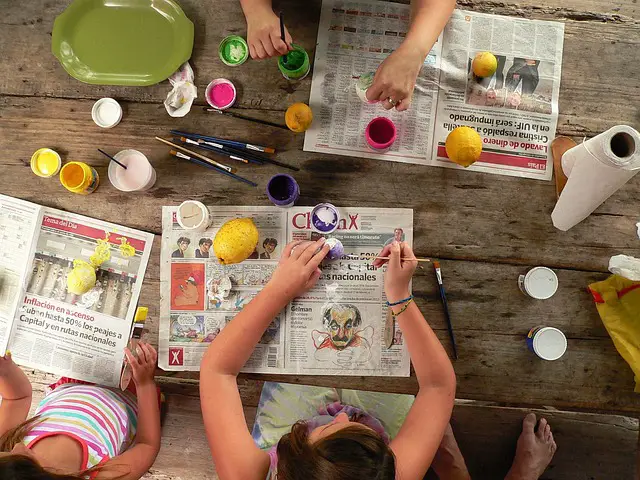 Many of the oldest artifacts, speaking about the people who came before us, are artistic in nature. Even things that were intended for everyday use were often put together with incredible detail, as designs were worked into those tools. People have been creative throughout time, even when they were limited in their technique.
I personally believe that we all have a creative streak within us; it's just that some of us have never taken the opportunity to try and let it out. Either that, or the one time we did, it didn't come out like we wanted, leaving us thinking that we couldn't do it. But every great artist had that experience. What made them great was overcoming their own limitations, learning how to create progressively more beautiful things.
Painting is a great pastime for both the skilled and unskilled. It's also an important part of a child's education. Art supplies don't take up a lot of room and if you're not an expert, you really don't need to buy the most expensive things out there. Painting of handicrafts goes way back in history, with many cultures which we would think are primitive having a tradition of painting.
Making painting simpler, something like tempera paint can be made out of flour and water, using food coloring for tint. You might want to stock up on food coloring for that purpose. If your brushes get ruined, which is a very real possibility with kids, you can always save hair from whatever haircuts you manage to do and make brushes out of that. All it takes is tying a bundle of hair to a straight stick with thread and then trim the working end of the brush to shape.
Almost anything can be used to make art, so use your imagination a bit. If you have a lot of clay in your soil, you could refine that down by removing the soil part with water. The remaining clay can then be used for pottery. Your homemade paint could be used to decorate it.
Making Useful Things
Perhaps you're not interested in creating art for art's sake. That's okay, as there are many artistic things that we can make, which are also useful. I do woodworking as a hobby (my form of entertainment). Most of the things I make are useful in some way or other; but I also try to make them beautiful, mixing function with style. Wood is a great medium for my creativity, because of the natural beauty I find in the material that I'm working with.
By no means is woodworking the only creative pastime that can be beautiful. Sewing and textiles are historically the first cottage industry to rise up in any community. Those can be incredibly creative, as shown by the vast amount of hand-made clothing that has survived through the ages.
Should we ever face a cataclysmic disaster, making clothing, or more likely remaking clothing, will become a necessity. I can assure you that there will be those who will chose to make their clothing more beautiful, rather than just making it functional.
Thanks for reading! If you're new here, I highly recommend reading this article which explains why civilization is going to collapse. If you want to start preparing, check out our list of free books and manuals and our list of recommended supplies. If you're feeling anxious about collapse, please visit the support page for tips on how to manage your emotions, places where you can get help, and lists of articles and videos on coping with collapse anxiety.